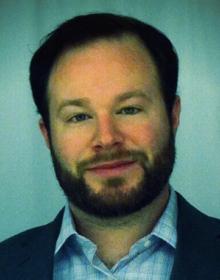 David McIver
Senior Research Manager, BITE
David McIver is the Senior Research Manager for the Bite Interruption Toward Elimination (BITE) project at the UCSF Malaria Elimination Initiative (MEI). David provides scientific and programmatic oversight for BITE project activities in Cambodia and Thailand, managing protocol development, study implementation, workplanning, and operational processes. He also leads the coordination of multi-country teams and partners, as well as stakeholder engagement activities.
David is an infectious disease epidemiologist and has experience in leading multi-country research programs across the world. Prior to joining the MEI, he served as the technical lead of PREDICT, a project of USAID's Emerging Pandemic Threats program, at Metabiota, Inc. In this capacity, he worked on surveillance and capacity building activities related to emerging viral diseases in Cameroon, the Democratic Republic of the Congo, the Republic of the Congo, China, Laos, and Indonesia. While with Metabiota, Inc., David also served as a subject matter expert for the United States Defense Threat Reduction Agency (DTRA), under the United States Department of Defense. Previously, David completed a postdoctoral fellowship at Harvard Medical School and the Boston Children's Hospital. As a fellow, he worked on a broad array of projects, ranging from creating new methodologies for predicting influenza rates, to developing innovative ways to study insomnia, to conducting large-scale studies of the impact of dietary chromium supplements on diabetes.
David holds a PhD in Epidemiology and a BSc in Biology from the University of Prince Edward Island, Canada.