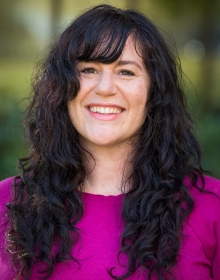 Katie Giessler
Associate Director of Operations and Administration
Katie Giessler is Associate Director for the UCSF Malaria Elimination Initiative (MEI). In this role, Katie oversees team operations, reporting, monitoring, and evaluation. Prior to joining the MEI, Katie served as a Senior Research Analyst within the UCSF Institute for Global Health Sciences (IGHS), where she managed implementation of maternal and reproductive health quality improvement interventions in Kenya and India.
Prior to joining UCSF, Katie was a Program Officer at Columbia University's Mailman School of Public Health. In this role, she oversaw implementation of a clinical trial examining the efficacy of continuous positive airway pressure (CPAP) for respiratory distress in children under five in Ghana. Katie has 10 years of experience in public health, six of which have been focused in global settings.
Katie holds an MPH from Hunter College and a BS from the Graduate Center of the City University of New York.