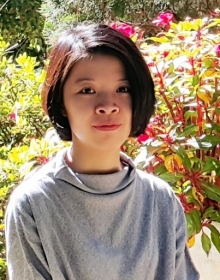 Le Phan
Asia Pacific Malaria Budget Advocacy Program Coordinator
Le Phan is the Asia Pacific Malaria Budget Advocacy Program Coordinator at the UCSF Malaria Elimination Initiative (MEI). In this role, Le leads the MEI's joint malaria budget advocacy (MBA) implementation with the Asia Pacific Leaders Malaria Alliance and the Asia Pacific Malaria Elimination Network (APLMA/APMEN). She also coordinates efforts with other partners and donors in the Asia Pacific region. Le's work includes but is not limited to providing training and technical assistance, leading MBA monitoring & evaluation efforts, and supporting project management across activities of the MEI Advocacy, Financing, and Sustainability (AFS) team.
Before joining the MEI, Le worked with PATH as a Program Officer on non-communicable diseases. During her time with PATH, she also provided technical and operational support to PATH-led operational studies regarding P. vivax malaria diagnosis and treatment. Previously, Le spent three years at the Clinton Health Access Initiative (CHAI), where she and her colleagues assisted the Government of Vietnam in developing and deploying a nationwide electronic malaria surveillance system.
Le holds a Bachelor of Business Administration (BBA) degree from Hanoi University in Hanoi, Vietnam. She is currently pursuing a distance learning MSc with a focus on public health from the London School of Hygiene & Tropical Medicine (LSHTM) in London, UK.