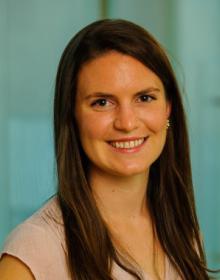 Sarah Gallalee
Graduate Student Researcher
Sarah Gallalee is a Graduate Student Researcher at the UCSF Malaria Elimination Initiative (MEI) and a PhD student at the UCSF Institute for Global Health Sciences (IGHS). At the MEI, Sarah contributes to research projects on risk factors for malaria and interventions to interrupt malaria transmission in elimination settings. Among her research interests are improving disease surveillance systems and using geospatial methods to assess disease burdens and target data-driven interventions.
Before joining UCSF, Sarah spent three years working for the Clinton Health Access Initiative (CHAI) as part of the malaria analytics and surveillance team. During her time with CHAI, she was primarily based in Myanmar and supported the work of disease control programs in Myanmar, Cambodia, Laos, Vietnam, and Thailand.
Sarah completed her MPH at Columbia University, with a focus on socio-medical sciences and global health. She received her BA in Geography at the University of Vermont.