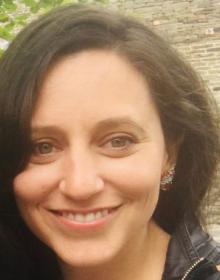 Vanessa Elias
Program Manager, Advocacy, Financing, and Sustainability
Vanessa Elias is the Program Manager for Advocacy, Financing, and Sustainability at the UCSF Malaria Elimination Initiative (MEI). In this role, Vanessa participates in policy analysis and outreach on health financing and health delivery systems in low and middle-income countries. Her work focuses on the implementation of sustainability and transitions assessment and planning processes designed to guide and assist national malaria elimination programs as they transition from donor-supported programs to those that are fully managed and funded by countries.
Prior to joining the MEI, Vanessa worked at the Pan American Health Organization (PAHO), where she managed an implementation research grant and contributed to the Zika virus emergency response. Previously, she held positions at the World Bank and the Organisation for Economic Co-operation and Development (OECD). She has eight years of experience in epidemiology and health systems strengthening.
Vanessa has an MPH from the École des hautes études en santé publique (EHESP) in France and a BA in Economics and Political Science from The University of Arizona. She speaks Spanish and French.