Advancing malaria vaccine research: progress, capacity building and networking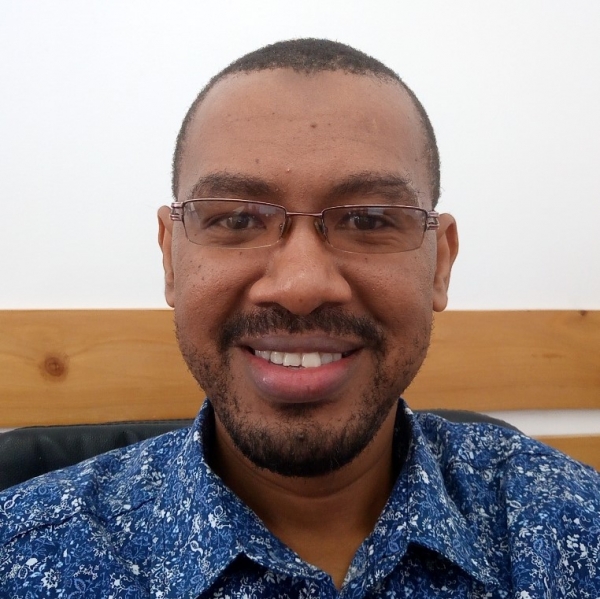 On February 7, 2022, the UCSF Malaria Elimination Initiative (MEI) hosted a virtual presentation and Q&A with medical research scientist Dr. Ally Olotu on malaria vaccine research. The session was entitled "Advancing Malaria Vaccine Research: Progress, Capacity Building and Networking."
Dr. Ally Olotu is a medical research scientist with interests in epidemiology and the immunology of infectious diseases. He also focuses on clinical trials that evaluate the public health utility associated with implementing interventions rooted in these disciplines among endemic populations. Ally currently works with Dr. Michelle Hsiang at the UCSF Malaria Elimination Initiative to determine the health benefits in young children of the treatment of low-density malaria infections in Tanzania. He serves as Senior Fellow at the European and Developing Countries Clinical Trials Partnership and the head of the Interventions and Clinical Trials research department at Ifakara Health Institute (Tanzania).
Ally's past 14 years of research have contributed to the understanding of malaria epidemiology, as well as knowledge of the efficacy of the RTS,S malaria vaccine (recently endorsed by the WHO) and the whole sporozoite malaria vaccine. His work has also focused on naturally acquired and vaccine-induced immunity against malaria in African populations.  Ally currently leads field implementation of phase I and III trials of second-generation, pre-erythrocytic, blood-stage, and transmission-blocking malaria vaccine candidates in Tanzania.  Additionally, he is working to establish an induced blood stage malaria infection (IBSM) platform in endemic populations for evaluation of blood-stage vaccines and transmission-blocking interventions.
Ally received an MD degree from the University of Dar es Salaam at the Muhimbili University College of Health Sciences in 2002. Following his work on the RTS,S malaria vaccine, he also received a DPhil degree from the University of Oxford in 2013.
Video of presentation with Q&A