Malaria budget advocacy
In response to country demand for domestic resource mobilization support, the MEI has developed a catalytic program of support—Malaria Budget Advocacy (MBA). The MEI's MBA approach provides strategy development, capacity building, and implementation support to malaria-endemic countries to strengthen domestic political and financial support for malaria, enabling an effective and sustainable country-led response, through subnational advocacy and leadership.
Malaria budget advocacy support
The MEI has developed a Malaria Budget Advocacy Framework which guides countries to identify, prioritize, and address political and financial challenges in implementing an effective and sustainable malaria response. The MBA Framework encompasses five modules on situational analysis, advocacy strategy development, capacity strengthening, strategy implementation, and monitoring and evaluation.
Budget monitoring and expenditure tracking (BMET) training series
The MEI and the Centre of Economic Governance and Accountability in Africa have collaborated to develop an online training series for malaria leaders to strengthen budget management and advocacy skills. This 14-module series includes video instruction and supplementary activities providing foundational knowledge on health financing and economics, practical skills to analyze and develop budgets, and tactics to influence decision-makers.
At the country level, the MEI supports malaria programs to:
Assess opportunities to:

Align domestic financing and political engagement with malaria responses that are targeted, tailored, and optimized to local settings.
Empower district and sub-district health teams to steward well-resourced, well-managed malaria programs, ensuring funds are allocated and used effectively, equitably, and efficiently, particularly in a decentralized context.
Harness other sustainable funding channels such as UHC-related funding sources or Sin Taxes, from which earmarked funds can be generated.

Develop an advocacy strategy and theory of change to articulate advocacy priorities and plans.
Support the implementation by bolstering advocacy capacity to ensure success on advocacy objectives.
Strengthen subnational financial management capacity, leadership, and coordination between malaria/health teams and local elected officials to improve budget planning and requests.
Monitor and evaluate success of advocacy implementation and identify opportunities to scale up political engagement and budget support, including through the Global Fund.
Challenging context
Due to insufficient domestic funding or unsustainable donor support, many national malaria programs face critical shortfalls in resource availability, use, and mobilization. These shortfalls threaten the progress made against malaria and the achievement of ambitious elimination goals.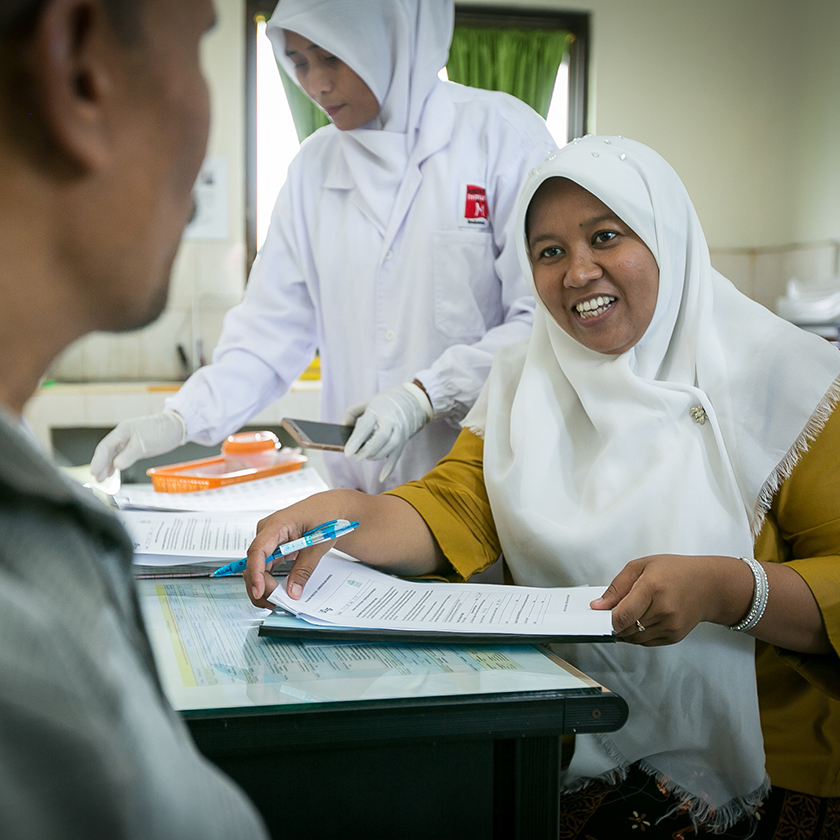 Malaria donors and endemic countries alike are placing a growing emphasis on the role of domestic financing in resourcing the malaria response. The Global Fund states that countries will need to dramatically increase their investment of domestic resources for health over the next five years to ensure the sustainability of country responses to the three diseases. The Lancet Commission on malaria eradication noted that in order to achieve a malaria-free world within a generation, "an additional investment of $2 billion per year is necessary, with a quarter of that coming from increased development assistance from external donors and the rest from government health spending in malaria-endemic countries."1
Malaria programs may be required to strengthen subnational leadership and public financial management to ensure a resilient and sustainable malaria response at all levels. This is particularly the case as country systems for governance and health decentralize, malaria transmission becomes more heterogeneous and focal, and preparation for transition from donor funding begins.
Subnational malaria staff on the front lines of control and elimination are well positioned to be effective advocates for program sustainability. Strengthening engagement of local leaders and budgetary authorities can raise malaria's position on health agendas and catalyze substantial domestic financing impact.
Impact
To date, MEI has supported four countries in Asia Pacific and southern Africa to implement MBA, with an average engagement period of three years. In three of those countries, the MEI and its country partners have mobilized $2.5m in additional malaria funding.
In Sri Lanka, a new financing channel was established for the national malaria program, which provided greater flexibility in meeting strategic needs. In the Philippines, 27 local chief executives (governors, mayors, and village captains) received intensive health leadership and governance coaching to improve the performance and responsiveness of their local health systems for malaria elimination. In Thailand, over 600 individuals have been trained across all malaria-endemic regions in the country on how to collaborate with the appropriate public health agencies and local governments to apply for local UHC funding for malaria response. In Namibia, subnational leadership platforms have been established and malaria teams have been trained in advanced budget advocacy techniques, including budget analysis and expenditure tracking.
1 Feachem et al. Malaria eradication within a generation: ambitious, achievable, and necessary. Lancet 2019; 394 (10203): 1056-1112.